Bryan's Renovation Photo Contest Winners!
Blog Posted May 28, 2021
Grand Prize
Susie Beehler
Indoor Outdoor Living Loft is a new home decor and design store opening May 2021 in Dublin, Ont. Much of my inspiration has come from Bryan's Auction PUSLINCH ... from the beautifully carved India pieces to the tongue and grove ceiling, barnboard walls, fireplace, wine racks, chairs and with many other unique pieces my beautiful store was born.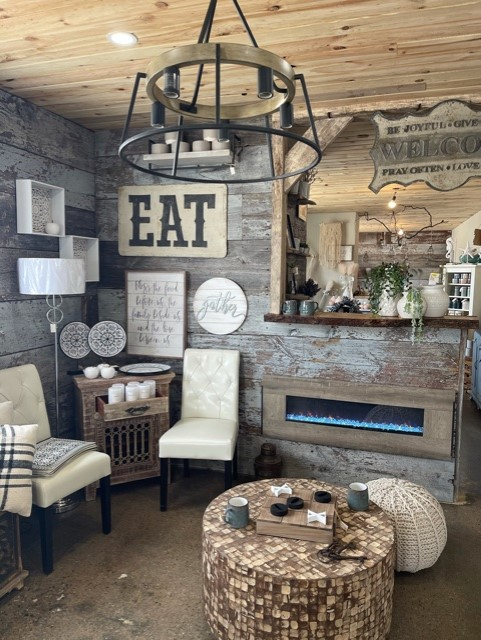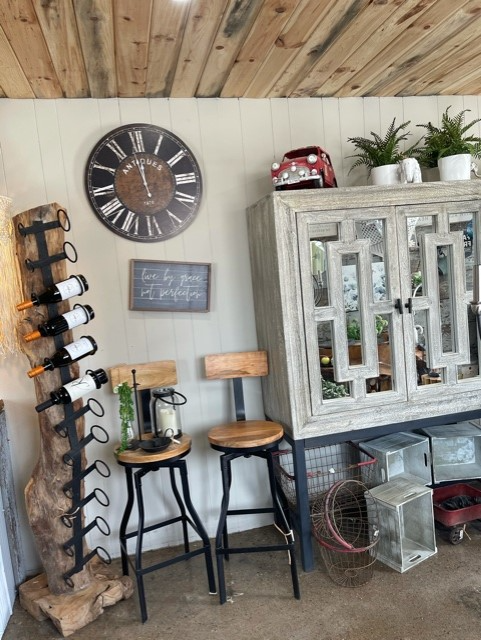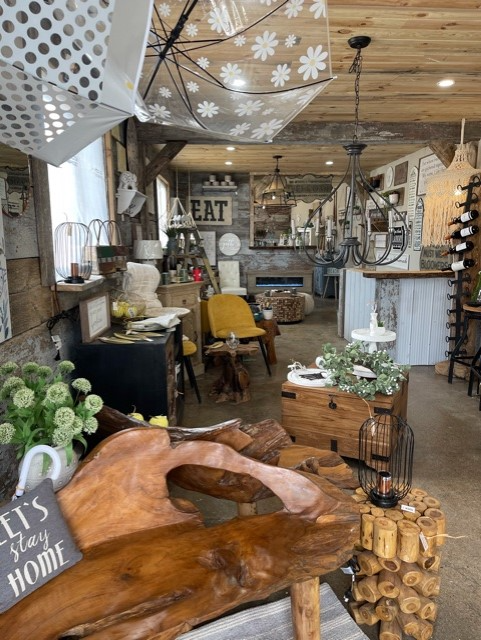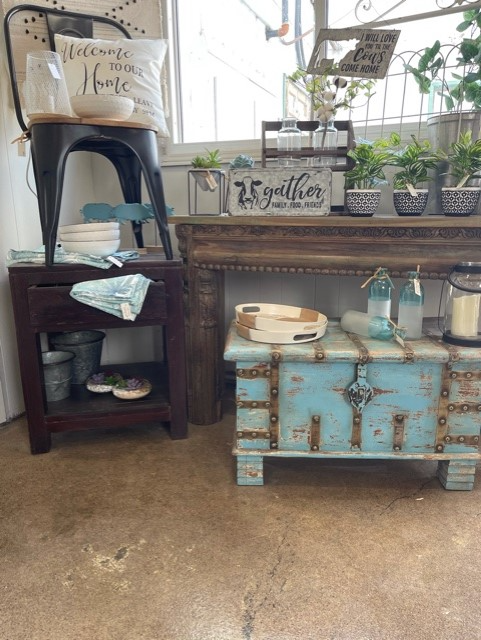 2nd Place
Brian Thompson
I first started out trying to help my son fix his front porch but being 2x6 tongue and grove he could not use it, so I came up with the idea to build a nice getaway cabin. So next sale I bought more lumber for the build. 2x8 floor joyces, 2x6 tongue and grove for walls, 3/4 plywood for floors, 2x12 for rafters, 1x6 pine for ceilings, 1x4 pine for inside walls. With the help of friends and my sons and their wives and my wife, up it went. I picked up lumber as I needed it and at Bryans Auctions they had what I needed. It was really great dealing with Bryans Auctions and great staff, good prices. Would have never had my dream cabin without Bryans Auctions.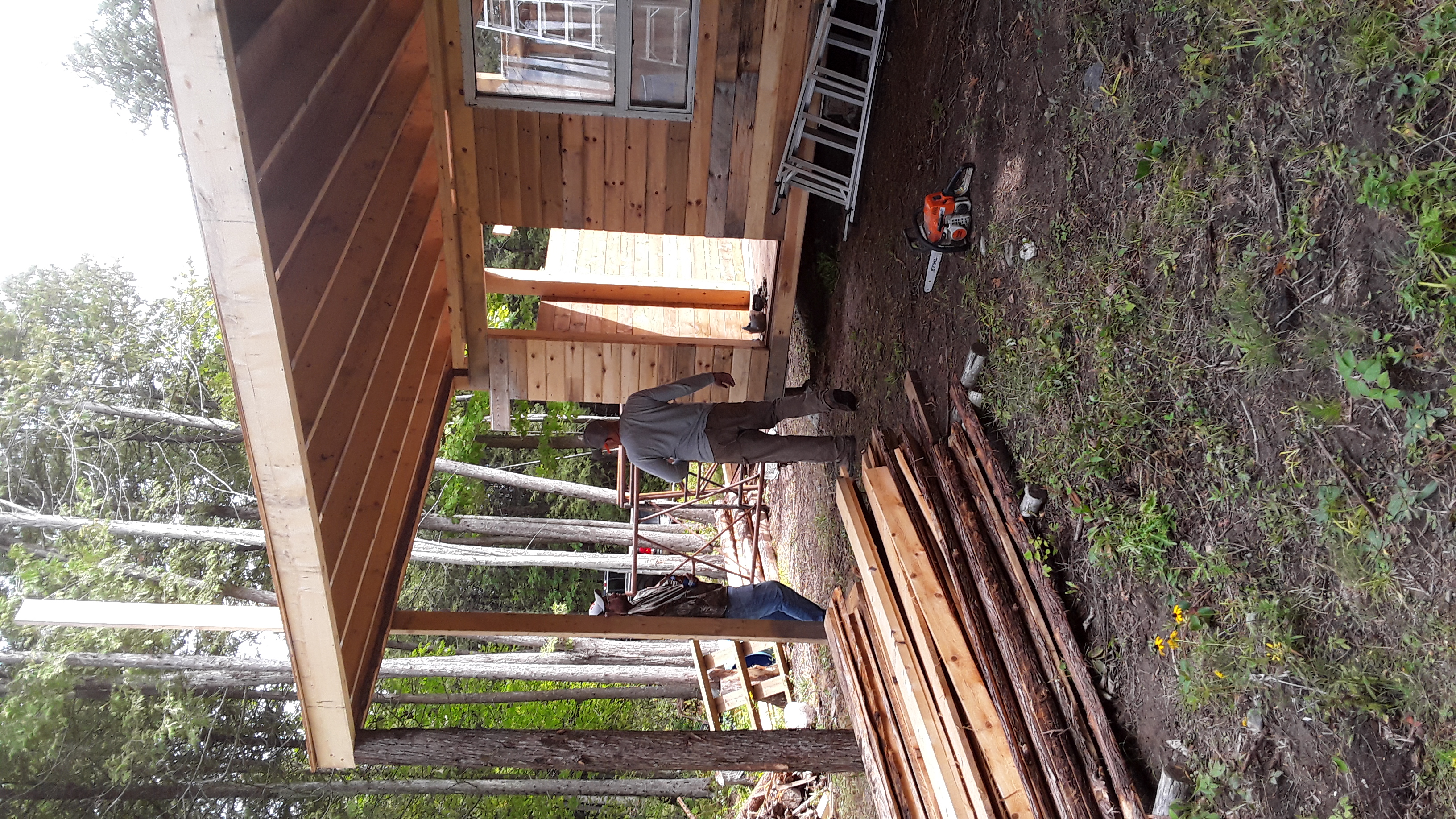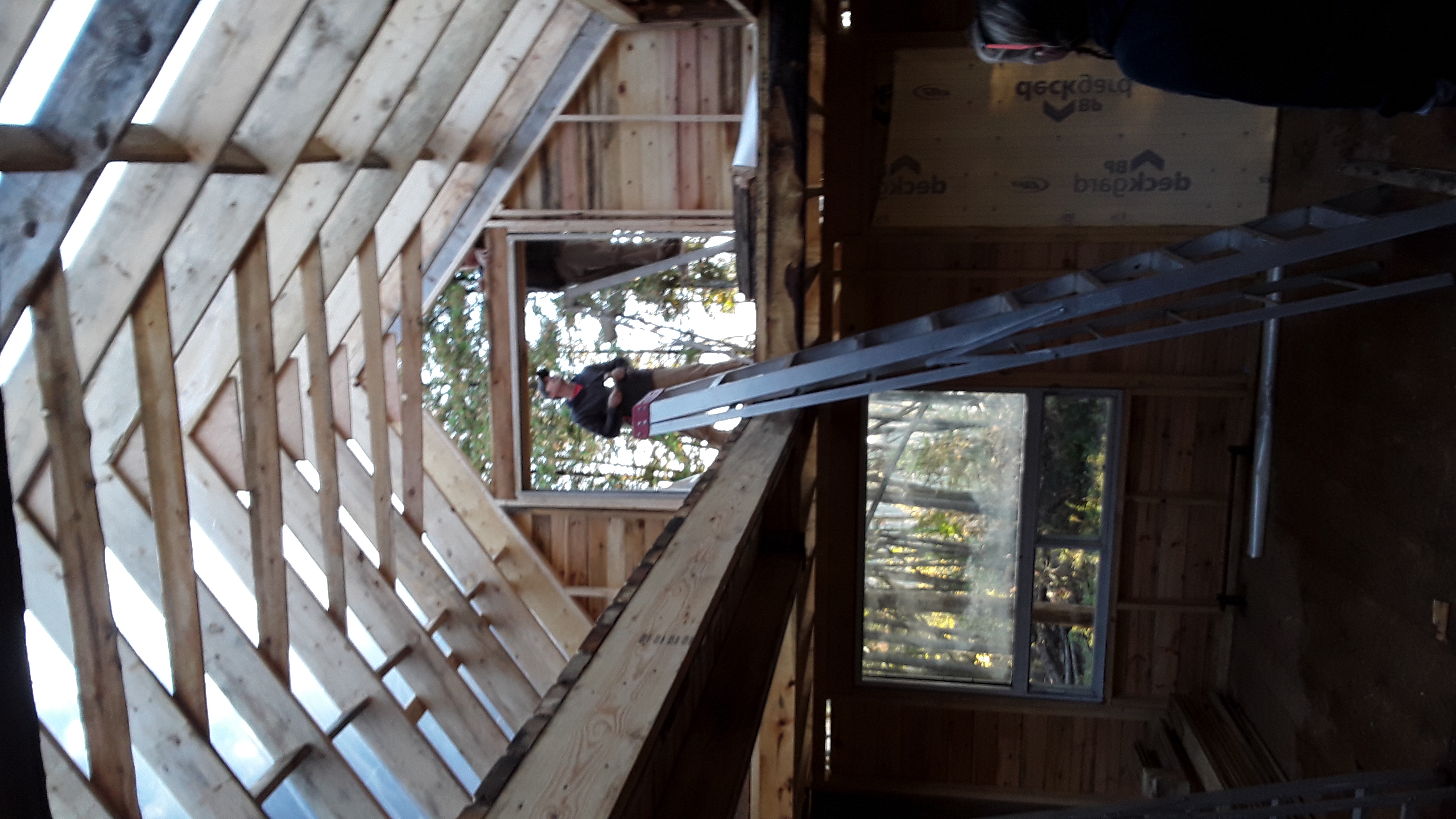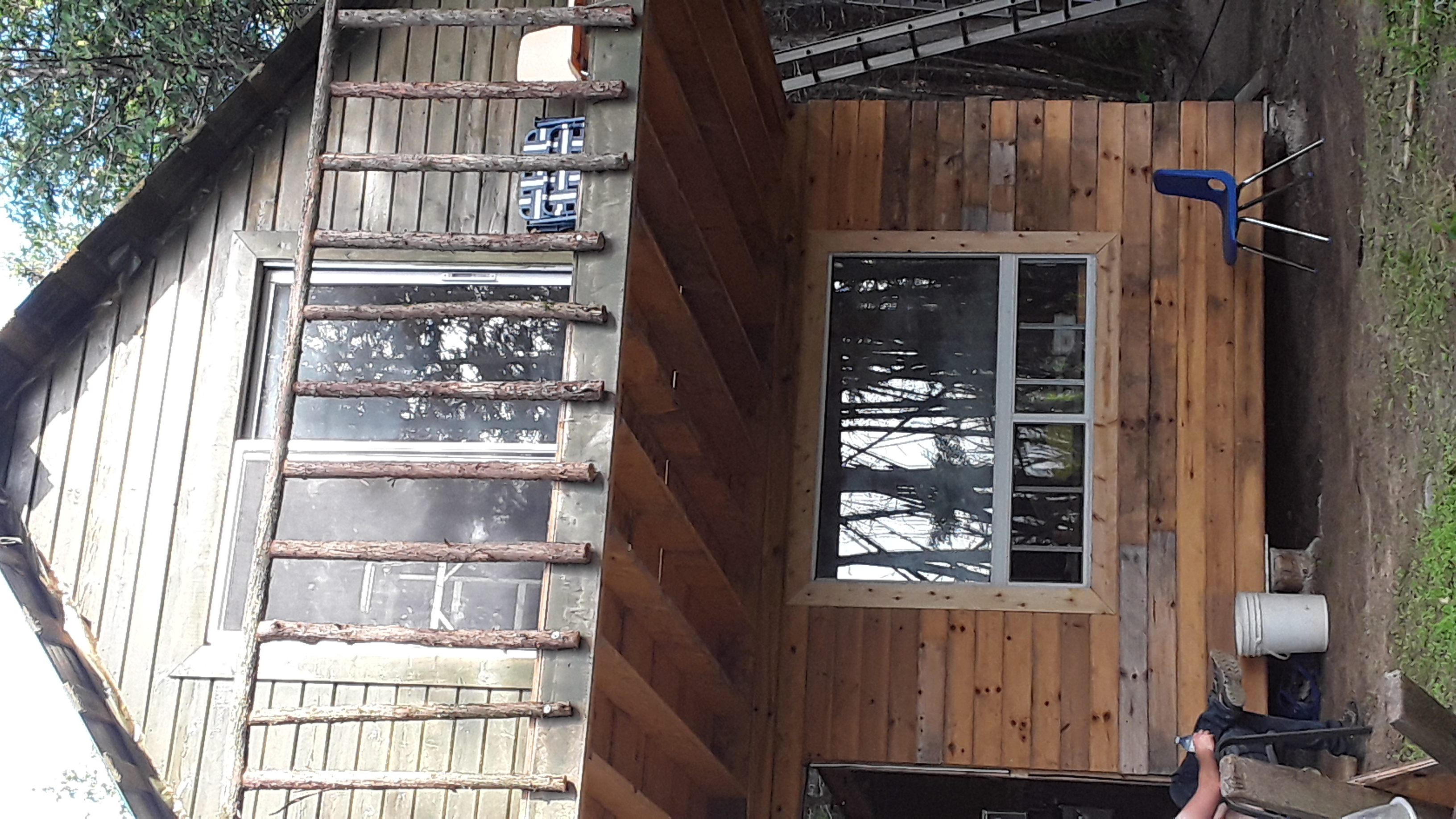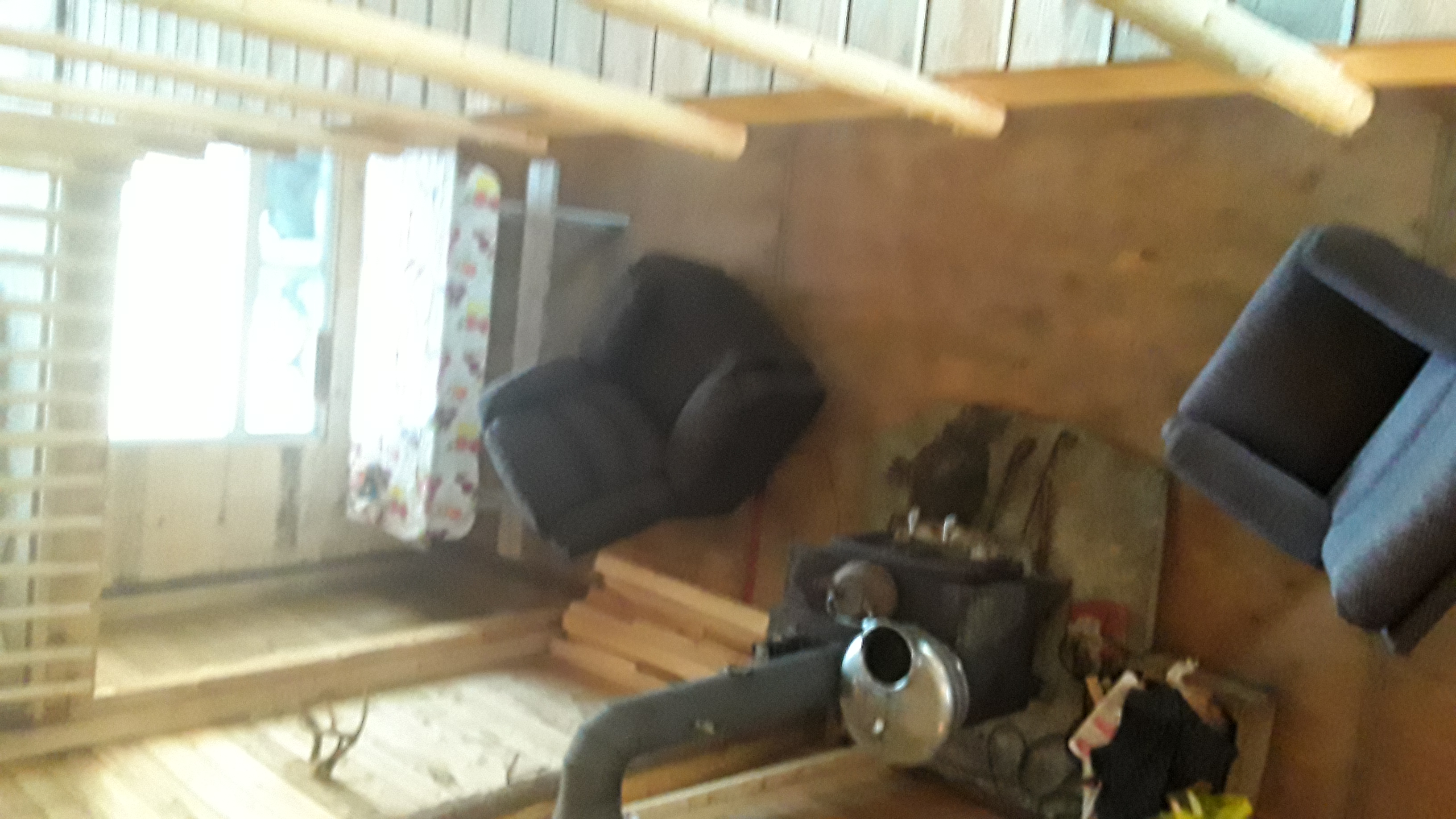 3rd Place
Peter & Lynda Noll
We have been collecting supplies as they came available from Bryans for our dream kitchen. Our home in Caledon was built as an extension onto a 500 sq. ft. cabin built in the very early 1900s. During the last year and a half we've been building our new kitchen in that cabin that was stripped to the studs for this project, we have dreamt of this kitchen since moving into our property in '92. Weekends and evenings for the past year and a half, it has been coming together, and, though its not quite finished ,we have enough done to submit for your contest. This kitchen as it is wouldn't exist without Bryans auction.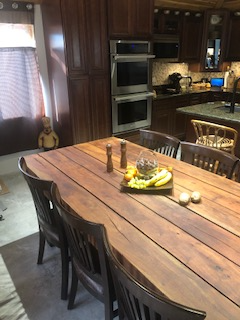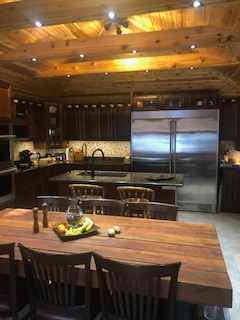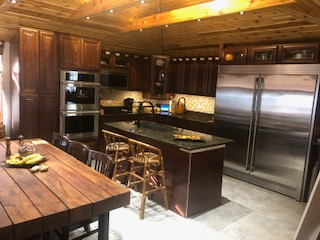 4th Place
Allan Clutton
We purchased a lot of products to do this kitchen reno from both Trenton auction and Puslinch auction. I installed everything myself , starting in November till now, most of it is finished -- waiting
to buy trim from Bryan's to finish off windows and baseboard.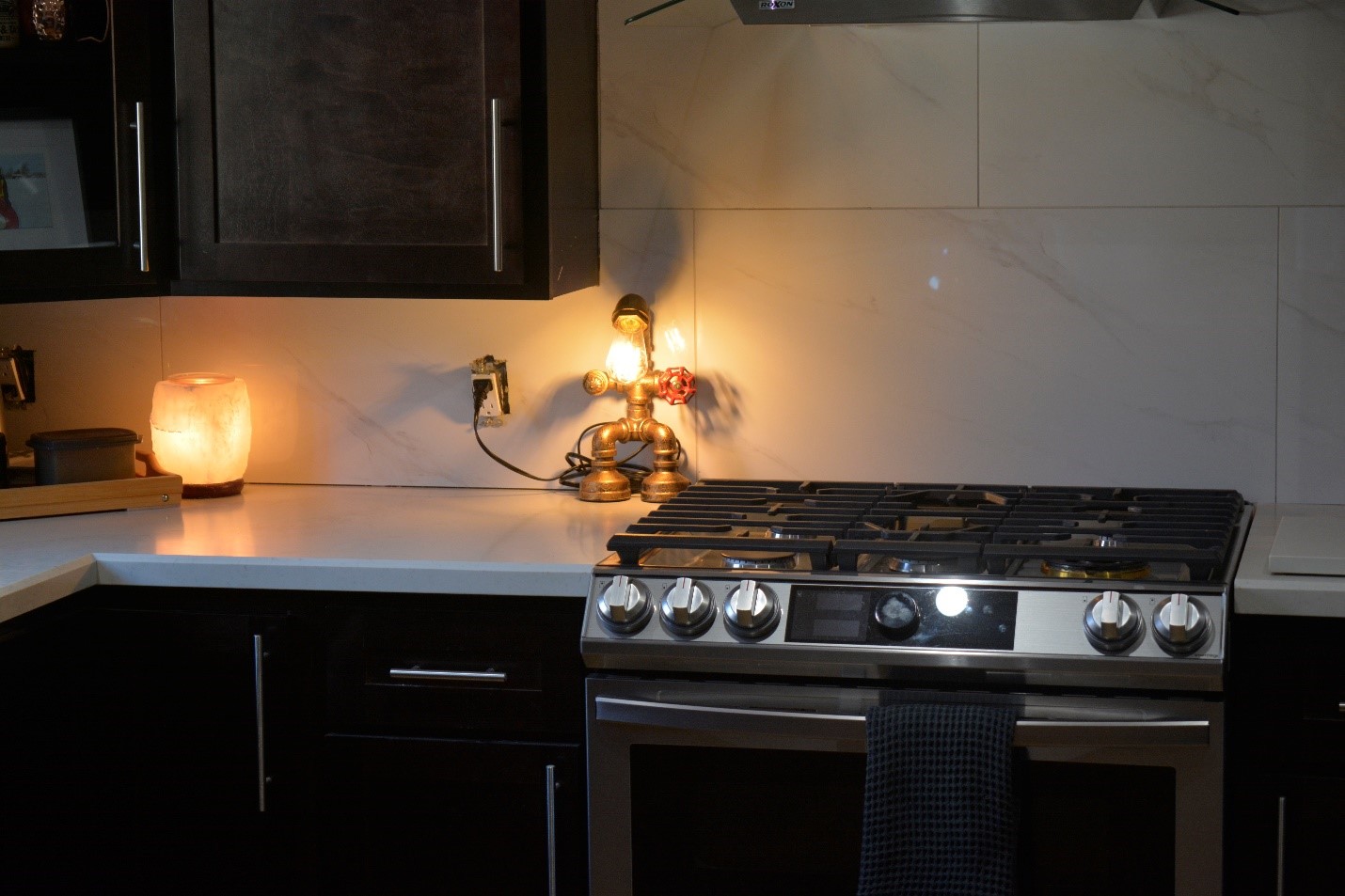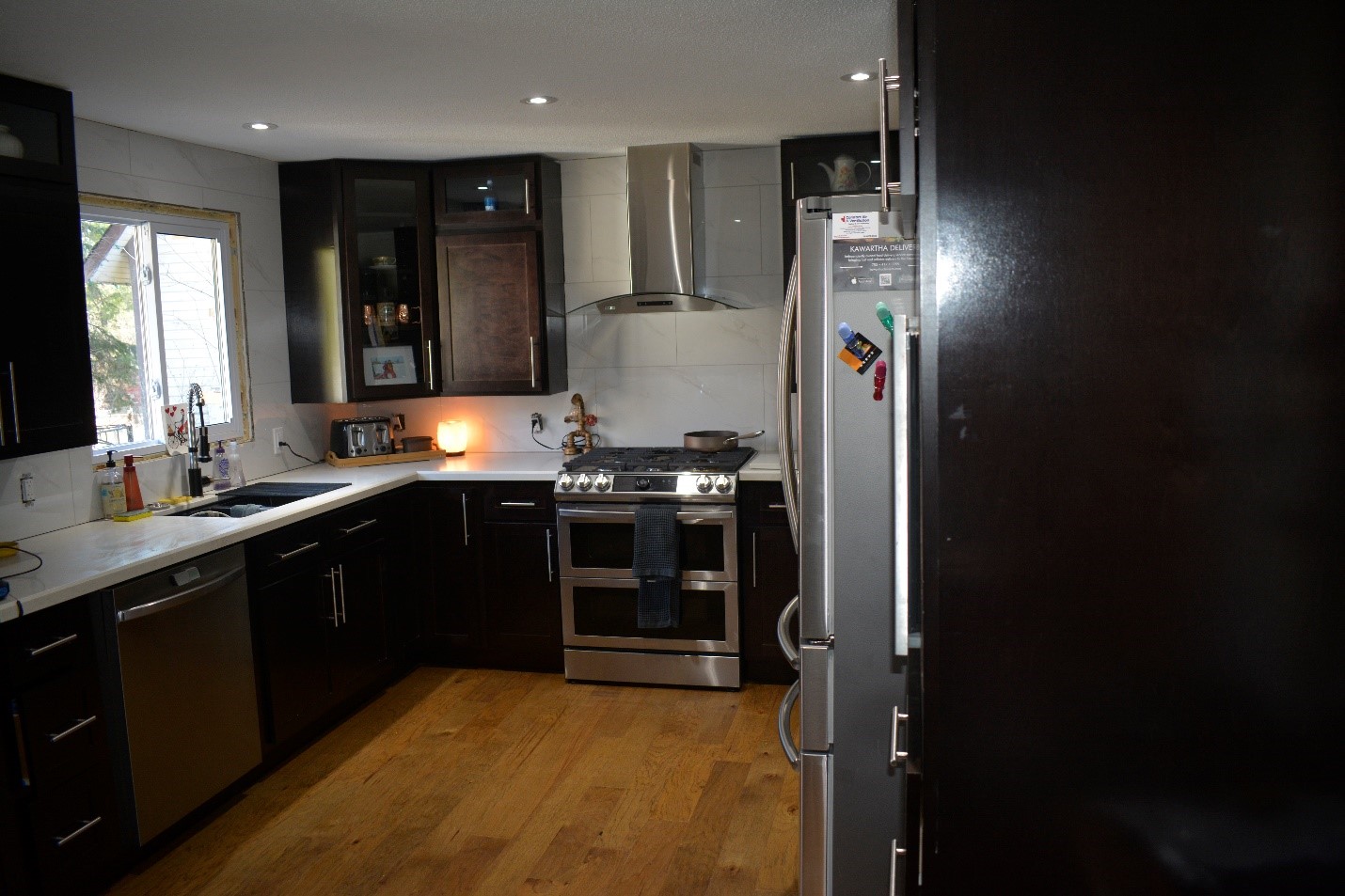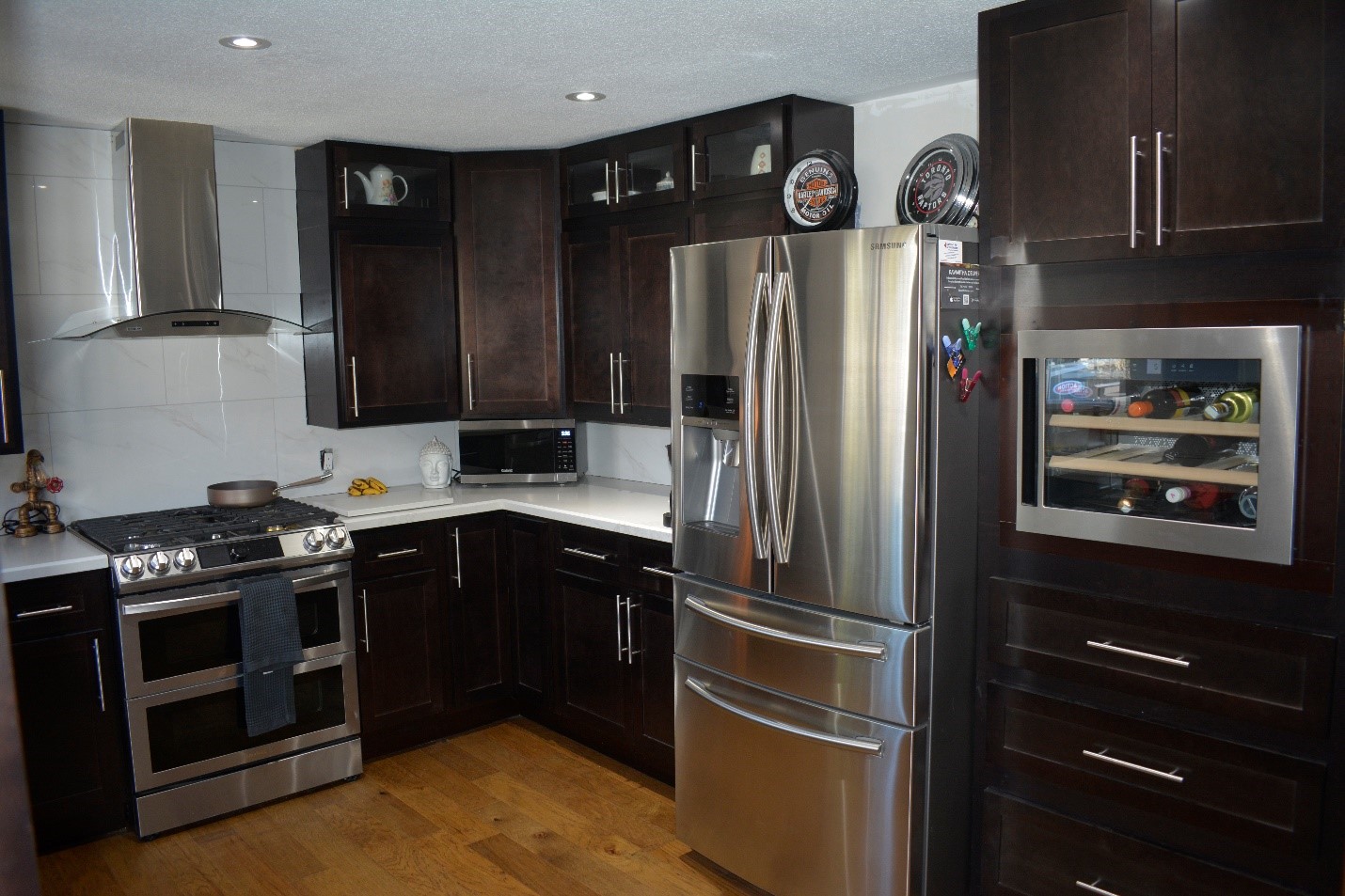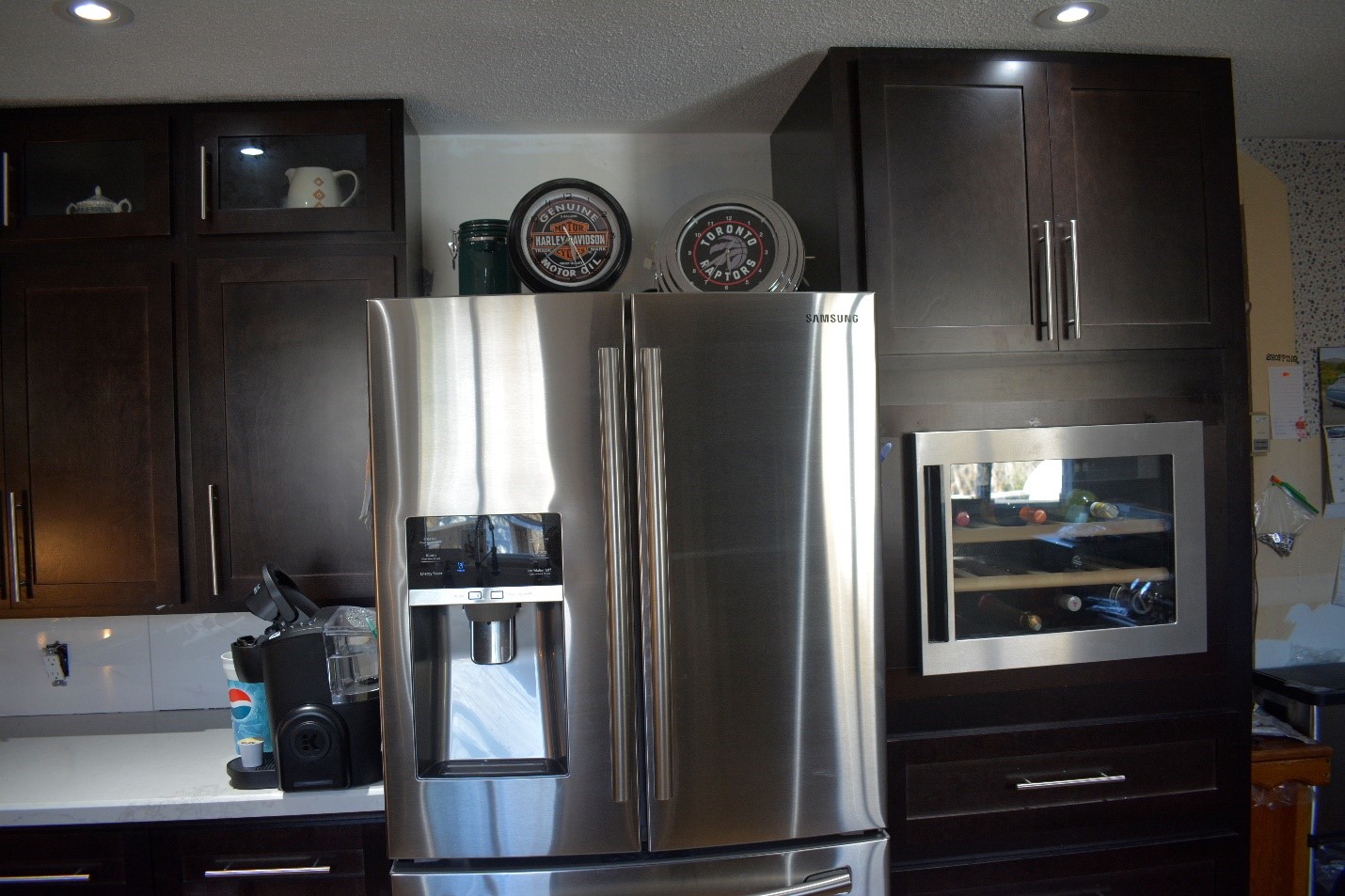 5th Place
Bernie & Sheila Hennessy
In June of 2020 my husband and I started construction of our retirement home in the Bancroft area. In advance of the project we purchased a storage trailer and proceeded to buy the materials we could use in construction as they became available between Puslinch and Trenton. We purchased all of our flooring, solid oak interior doors, all exterior doors, hrv, heat on demand hot water heater, composite decking and recently 2 mocha kitchens that we installed as one large kitchen and finally fencing and a beautiful set of iron gates as you enter the property. We have found the materials to be of excellent quality and as advertised in the auction which was important to us as we in many times drafted the plans of the house to fit the materials that we had stored in our trailer. We found the Bryan's staff at both locations to be extremely helpful and accommodating. On one other note, it also became important during COVID-19 times that some of these materials were readily at hand through the auction, in that many times we could not find these materials through retail. We would like to thank Bryan's Auctions for making these quality materials available to us. Visitors are simply astounded when they ask where our materials came from and we tell them they were purchased through auction.