YARD-cation Auction Contest
Contests Posted July 16, 2021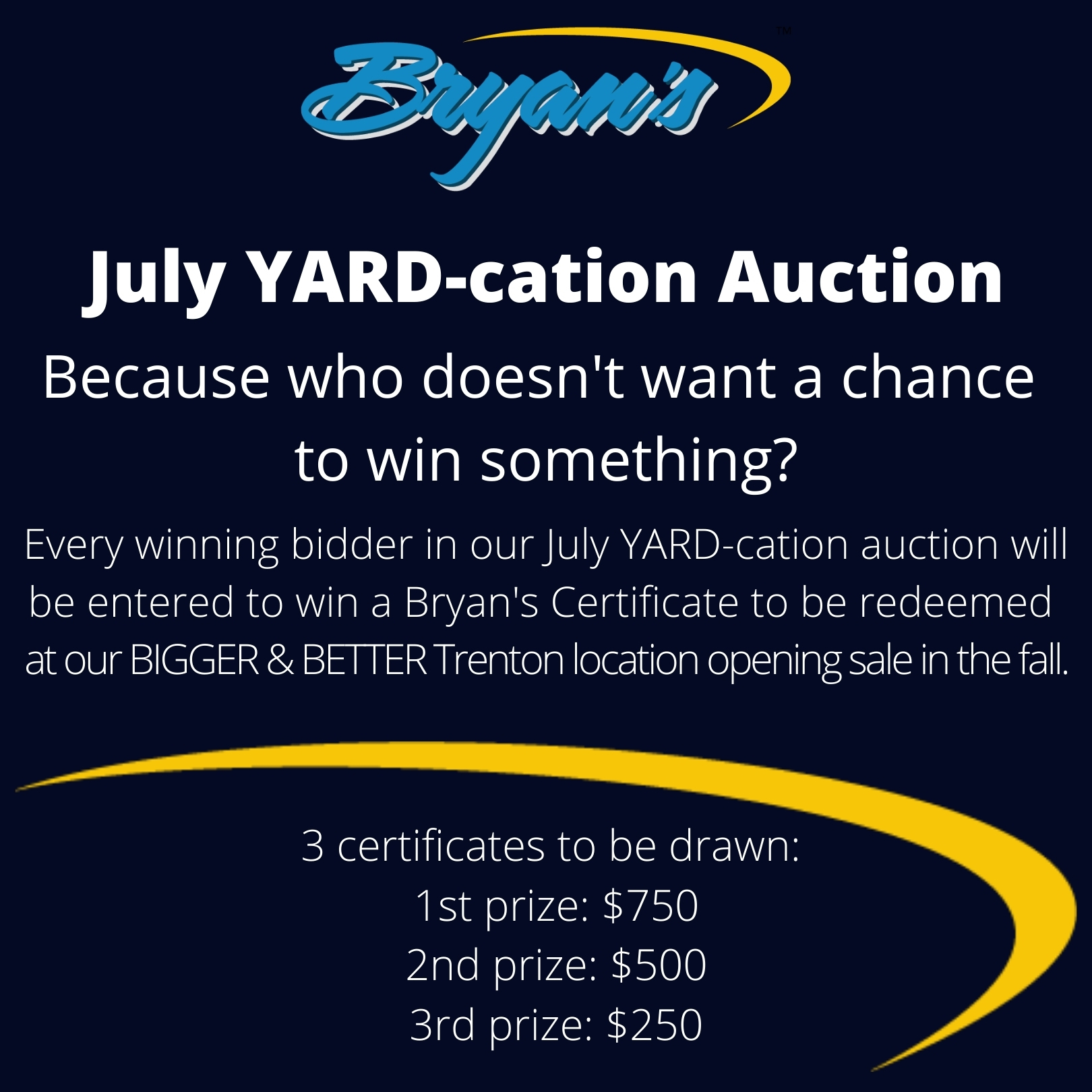 Because who doesn't want a chance to win something?
Every winning bidder in our July 27th Puslinch YARD-cation auction will be entered to win a Bryan's Certificate.
Certificates are to be used during the inaugural online auction at our new BIGGER & BETTER Trenton location in the fall of 2021 – exact date TBA
Draw Prizes:
1st Prize: $750
2nd Prize: $500
3rd Price: $250
Contest Rules:
Each invoice counts as one entry.
Invoice must be paid in full to be eligible for the draw.
Limit one prize per household.
Bryan's employees and members of their households are not eligible for this draw.
Certificate details:
One time use only
No cash value or carry over
Includes HST
Stay Up To Date
Sign up for Bryan's email list to receive updates on upcoming auctions and retail parts & service specials. You can unsubscribe at any time by clicking on the link included in each email.
Subscribe Now