Trenton Location Grand Reopening
Blog Posted March 08, 2022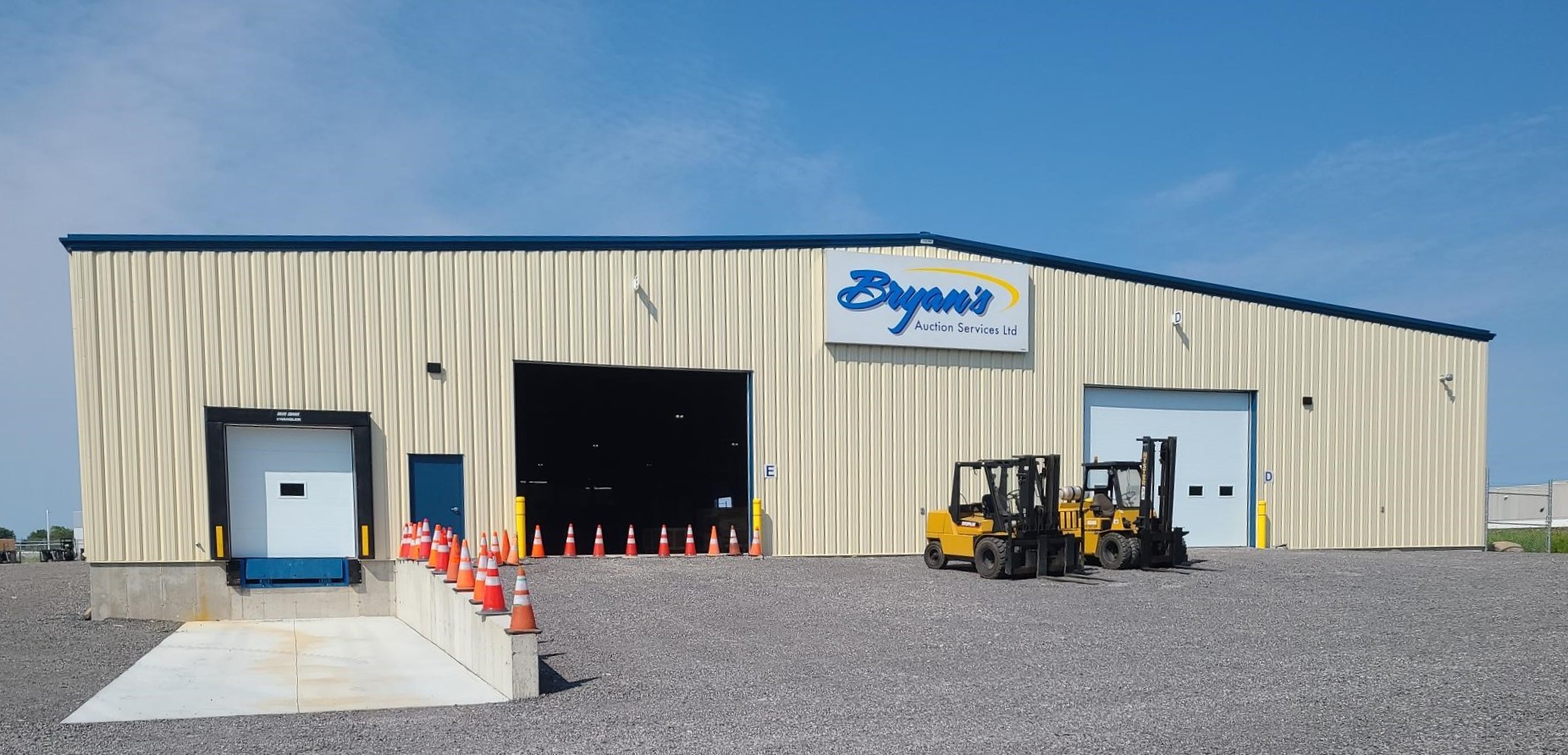 Bryan's is excited to announce the Grand Reopening of our Trenton location at 203 North Huff Avenue. This location sits on 7 acres of property, with a 40,000 square foot building that houses a variety of items from heavy equipment, vehicles, home renovation materials and consumer goods. It acts as a staging, viewing, and pickup area for monthly online auctions.
Bryan's is welcoming the public to check out their new Trenton location on Saturday, April 9th from 8 am – 12 pm for some light refreshments and giveaways. All customers also have a chance to win one of 4 - $500 gift certificates just for registering for our Online Trenton Auction running from April 9th – April 12th.
Companies or individuals can consign new or used items like tractors, vehicles, renovation materials, etc. to Bryan's on a commission fee basis. All items are then showcased through a secure and transparent bidding platform. Anyone who has access to the internet can participate in the bidding process, as well as create a watch list for items they're interested in. Auctions are held each month at the primary location in Puslinch as well as the new location in Trenton. Each auction has approximately 1,500-3,000 items to be sold.
Online shopping has never been easier or more secure. Simply register for an account online through the website and then scroll through the catalogue of online items. When the auction opens, bid on your favourite items and let Bryan's take care of the rest.