Did somebody say... Online Auction?
Blog Posted April 29, 2022
Not familiar with the world of online auctions? Don't know where to start? Let Bryan's Auction Services break it down for you!
---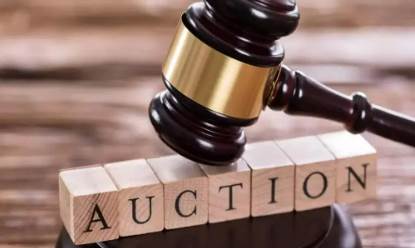 The auction space can be daunting, especially if you're a beginner. Chances are, you probably have some questions. In this article, we will cover some frequently asked questions with regards to buying in an online auction. We'll also give some insight on where to start.
The days of waking up early, throwing on your coveralls, and heading to the local auction yard have been replaced with the convenience of the digital world and online bidding. No different than online shopping with eBay or Amazon's "Deal of the Day"; online auctions offer an assortment of goods including: heavy equipment, vehicles, home renovation and building supplies, as well as, general consumer goods. The online auction space allows you to capture a great deal in an honest, ethical, and legal manner. In some cases, a better deal than your local big box store on Boxing Day!
The online catalog is traditionally loaded with items or "lots" (as they are called) a week or two before the auction opens. At your leisure, you can scroll through pages upon pages of new and gently used items; all of which are clearly marked with a full description inclusive of year, make, model, hours, pictures, etc. Before the online auction opens, we suggest you register to ensure that you don't miss out on a great deal!
Registering for an online auction is easy. Simply fill out the online form, along with a verified form of payment for verification purposes. From here you are ready to bid on your favourite items.
Most auction companies offer a preview period. This allows all customers to see the actual item up close and personal before they bid.
When the online auction opens, there will be a running timer beside each item "lot" that automatically counts down the days/hours /minutes, until that particular item "lot" closes. There is even an option to add items to a personal watch list, so you can keep an eye on the price and bids for the duration of the auction.
A concern amongst customers is missing out on a last minute bid. Don't worry, we have a solution for that! At Bryan's, we offer an option to place a "max bid" on each and every item "lot". Using this function allows you to set a predetermined price on the item of your choice. If at anytime during the online auction you are outbid, you will be notified; allowing time to log back into the online auction to top up your bid - if you so choose.
Keep in mind that there are strategic bidders that like to bid at the very last minute. So, if you really want an item, we suggest that you are online for the last few minutes before the item "lot" closes.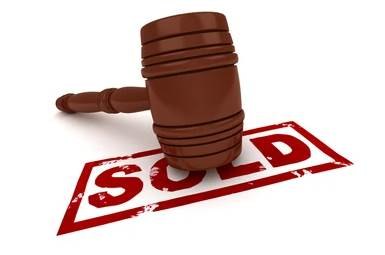 If you're the lucky winner, you will typically be notified within a 24 hour period after the online auction closes. From here, you will be required to pay for your item and schedule a pickup time.
It's that EASY!
When you're ready to enter the world of online auctions, make sure it is with a reputable company like Bryan's Auction Services. We have decades of experience, and utilize a multi-tiered system of checks and balances for every auction. That's what makes Bryan's a trusted name in the industry!
---
Go ahead... get your feet wet in the online auction space. Gone are the days of missing out on great deals!