Community School Supplies Drive at Bryan's
Blog Posted August 01, 2020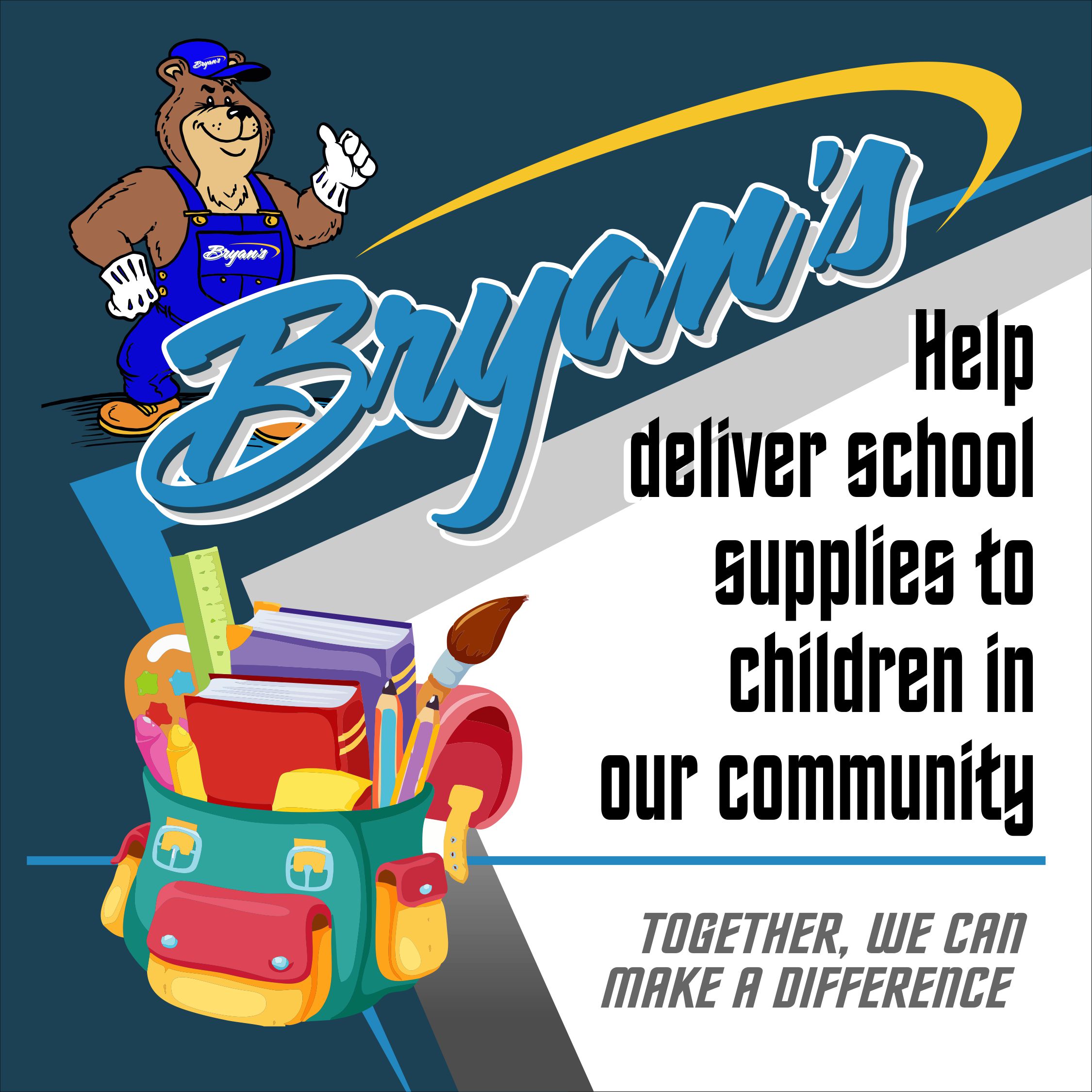 With back to school around the corner and so many families around us struggling to make ends meet, Bryan's is trying to help by hosting a school supplies drive out of both our locations in Trenton and Puslinch.
All supplies collected during the August and September auctions will be given to The Eva Rothwell Centre which serves one of the most impoverished communities in the Hamilton area. In Trenton, we will be donating to The Hastings and Prince Edward Learning Foundation
Our goal is to collect enough supplies to fill the back of our Bryan's pick-up truck!
Bryan's is asking employees, customers, consignors, and those who simply want to pop by with school supplies to drop off their donations either at our main offices at 160 North Murray Street in Trenton, at 4062 Hwy 6 in Puslinch or in the totes at our warehouses during auction preview.
It takes a village to make a difference, and if we can all come together to do this, it will help countless families begin their school year on a happy note.
Below is a list of items that most children need during school.
Hand sanitizers
masks
backpacks
binders
dividers
glue sticks
lunch bags
markers
pencil cases
pencils
pens
rulers
scissors
water bottles
Please join us to support our communities and the tremendous work of the remarkable people at both the ERC and HPELF.
Sincerely,
Ken Lillycrop
President, Bryan's