Bryan's Renovation Photo Contest
Contests Posted March 12, 2021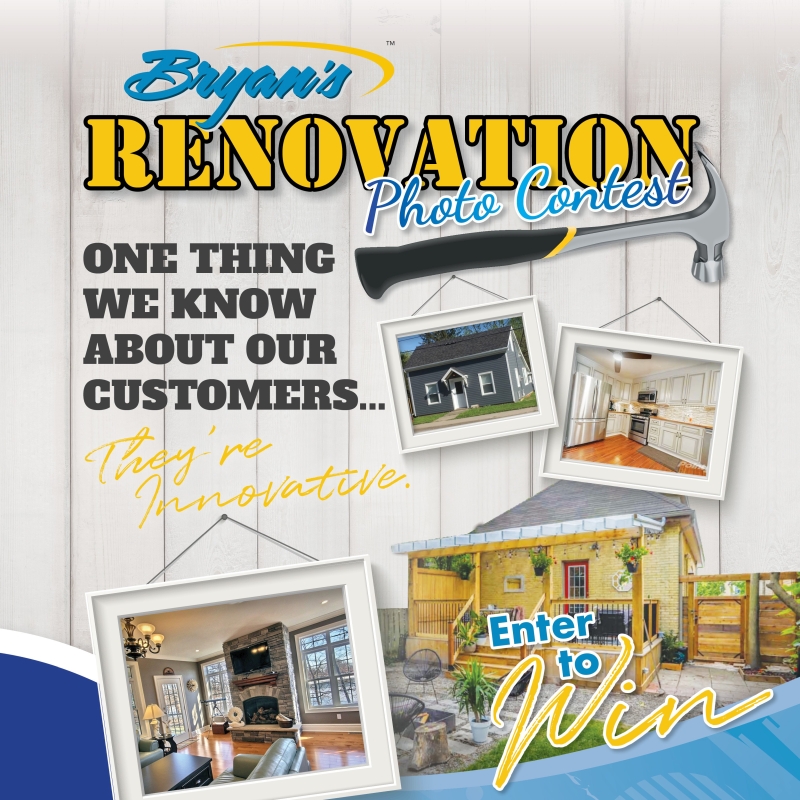 $5,000 in Bryan's Certificates to be awarded
We love seeing how you've used renovation materials purchased from Bryan's - Show us your projects for your chance to win
Contest extended to May 1st
---
Contest Details:
Enter pictures and a detailed description of your project, and the Bryan's materials used for a chance to win one of five prizes. The entries will then be judged by an in-house committee, looking for the best project made with Bryan's materials.
Prize details:
Award is a Bryan's Certificate to be used on a future purchase at one of our auction locations.
1st place: $2000
2nd Place: $1250
3rd place: $1000
4th place: $500
5th place: $250
Winners will be announced in mid May.
How to Enter:
Email your submission(s) to contest@bryansfarm.com
Contest Rules:
Must include a minimum of $2500 in purchases from Bryan's
Must include invoice numbers for reference.
Do it yourself, or professional installation allowed.
No limit on entries, limit of 1 prize per household.
All entries must be submitted by 12 pm on Saturday, May 1, 2021
All submissions and pictures become property of Bryan's Auction Services, and may be used for advertising purposes in the future.
Not open to Bryan's employees and their direct relatives.
Certificate details:
One time use only
No cash value or carry over
Includes HST
Stay Up To Date
Sign up for Bryan's email list to receive updates on upcoming auctions and retail parts & service specials. You can unsubscribe at any time by clicking on the link included in each email.
Subscribe Now